Bridget the Midget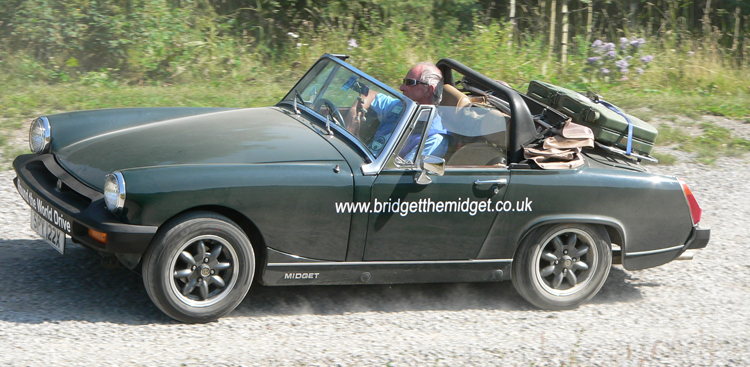 Bridget the Midget is a 1977 MG Midget 1500, classic British sports car. She earned her place in MG history when in 2008/9 she became the first MG to circumnavigate the globe in a single run.
This site is dedicated to all her long distance (over 5,000 miles – 8,000 kms) runs. So far Bridget has visited 52 countries around the world, including two war zones, driven on six of the worlds' seven continents and touched all five oceans.
Bridget was originally a 'classic' all black MG Midget, but has been British Racing Green and is currently Ferrari Red with Yellow detailing. No major modifications have been made to her chassis other than the addition of a Sump Guard.
Bridget now has a big brother, Bertie the B. Bertie is a 1968, Snowberry White, MGB; with an Oselli fast road engine, and a few other refinements.
Owner/Driver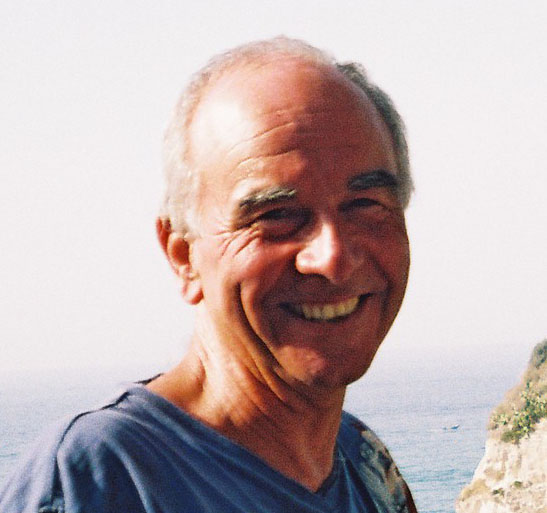 Roy Locock, born 1947 in the city of Winchester, England. Trained as radio communications engineer and was with the Philips Group for over 20 years before joining Cellnet (now 02). Finally setting-up a successful computer software and outsourcing company before retiring in 2006.
As a child he always had a wanderlust but, being brought-up during the 1950's and 60's, foreign travel was very limited for the average person. So as an adult he has always accepted every opportunity that came his way to see the world and now that he has retired he makes his own opportunities.
He successfully steered Bridget the Midget on her adventure around the world in 2008/9 and from Abingdon to Cape Town in 2011. Other trips have included the total coastline of Italy, a brief visit to the Arctic Circle and through the Iron Curtain to St. Petersburg. All thoughts of retiring Bridget have been archived.
Technical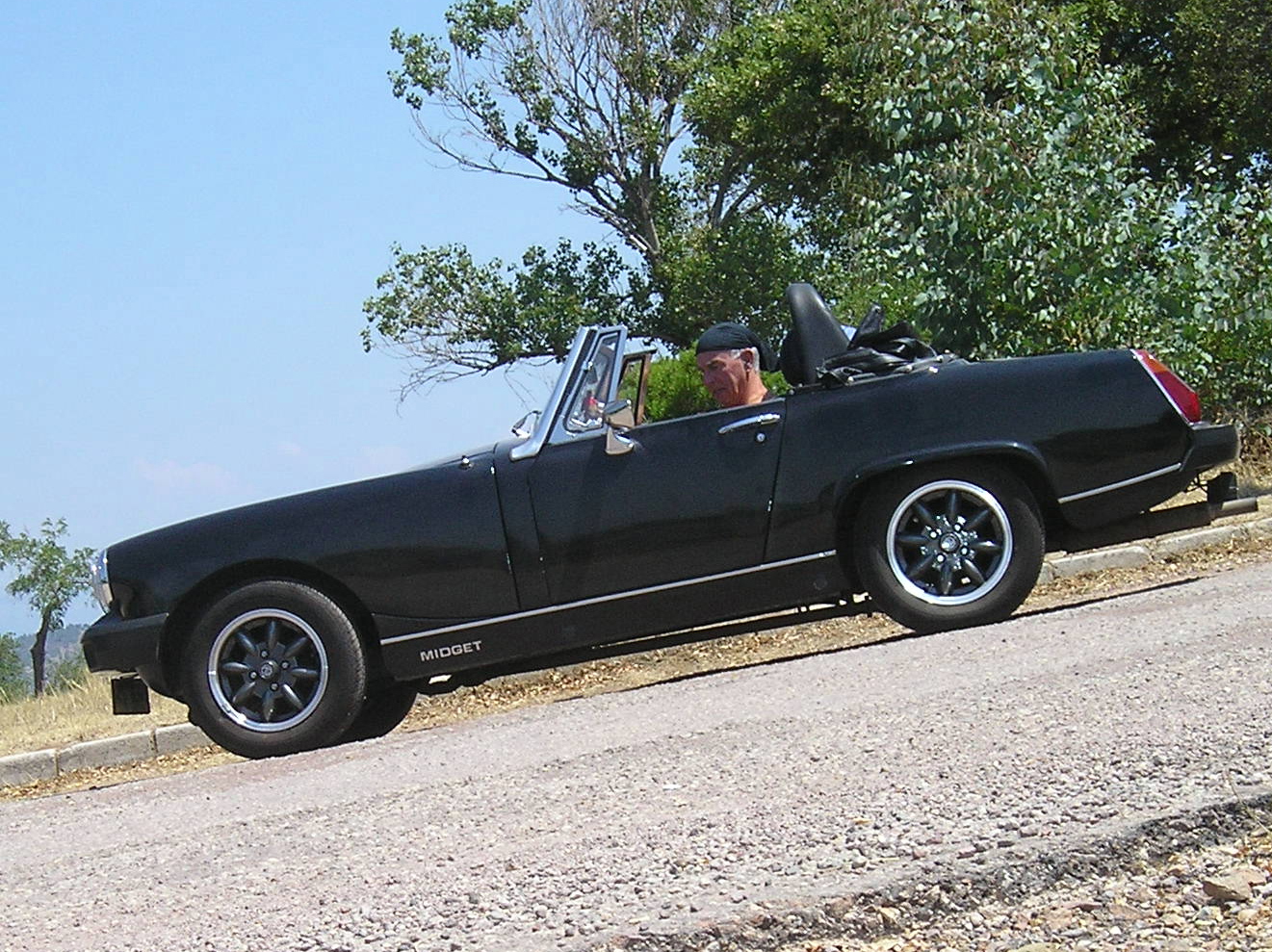 Official Classification: MG Midget 1500
Built: 1977
First Registered: 1982
Engine Capacity: 1493 cm³
Fuel Capacity: 7 gal – 8.6 U.S. gal – 32 litres
Ground Clearance 3¼" standard – 2½" with sump guard fitted
Overall Length 11′ 9″ – 3.58 metres     Overall Width 4′ 7″ – 1.39 metres     Overall Height 4′ 0¼" – 1.13 metres
Wheelbase 6′ 8″ – 2.03 metres
The 1500, or 'Rubber Nosed', MG Midget was produced from 1975 until 1979. The A-Series engine used in the previous 1275 Midget was replaced by the 1493 cc unit from the Triumph Spitfire and a modified Morris Marina gearbox with synchromesh on all four gears. The increased displacement of the new engine was better able to cope with the increasing emission regulations of the time. Although the horsepower ratings were similar (65 bhp – home market) the 1493 cc engine produced more torque. The increased output combined with taller gear ratios resulted in faster acceleration (12 seconds 0–60 compared to 13 for the 1275 cc version) and top speed of 97 mph