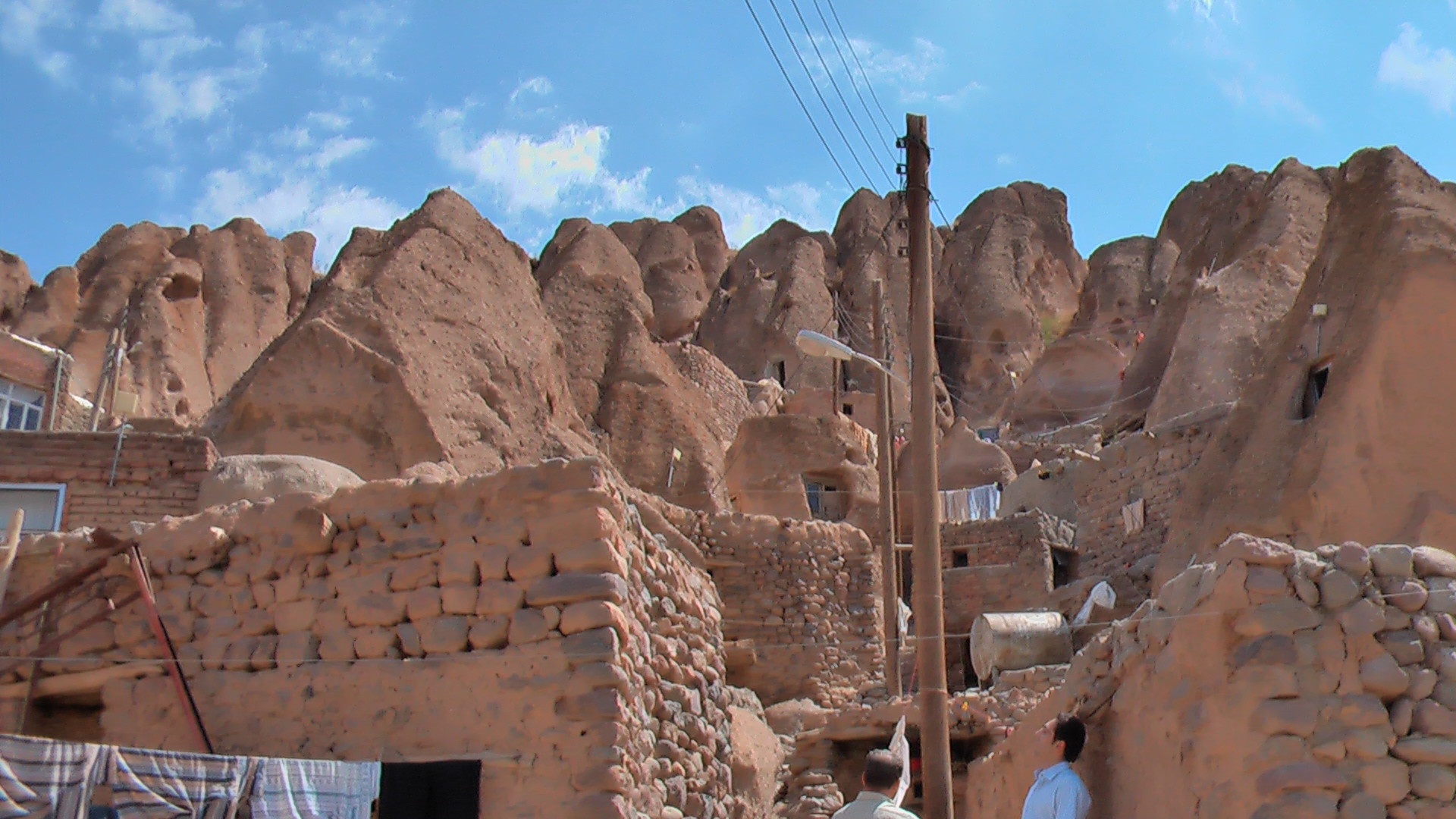 Monday 21st July and my last day in Turkey. I decided that after having worked out in the gym at Erzurum (first time for over seven weeks) and found my fitness level wanting, that I would walk from the hotel to Ishak Pasha Sarayi some 6 miles distant. The palace was built in the 17th century and is only 15 kms from Mount Ararat. History records that the Pasha (a local ruler) was so pleased with the design of the palace that he had the architect's hands chopped off so that he couldn't design a better one for anyone else. A little drastic you might think but I was wondering if we could do something similar in the UK but with estate agents!
Anyway, it was a wonderful day out and I met-up with three guys from the Turkish army. They were really friendly and took many photo's as well as buying me lunch. At the end of the day they had to return to barracks but we had all enjoyed a very warm and pleasant time trying to make ourselves understood to each other. There are few barriers that cannot be broken down if the will is there.
The UK Government's official travel advice with regard to Iran includes "..avoid large gatherings or protests". Such manoeuvres can be very difficult if you are the reason for the gathering and it comes to you. On entering Iran I had to park Bridget whilst collecting insurance documents. I was approximately 20 yards inside the country's boundary and very nearly caused a riot (one for the Guiness Book of Records). I parked behind a lorry and in front of a taxi where the customs official told me. Within three minutes there must have been at least thirty males of varying ages all jostling to see and touch Bridget, also traffic was stopping so the drivers could see and take photo's. One driver however wasn't interested and tried in vain to get out of the line of vehicles ending up blocking the road just as a police car arrived. Lots of whistle blasts were heard and the officer shouted something at the unfortunate man that was trying to get on with his business. The driver took exception to the officers comments and jumped from his vehicle ready to square up to the traffic cop. Just then a second police car arrived and luckily diffused the situation by weight of numbers but for a few moments it looked like things could have got out of hand. Anyway the driver left and all the men returned to milling around and discussing Bridget.
The drive from the border to Tabriz, my first stop over, was uneventful though the Iranian traffic is a little more erratic than even the Turks were. You also have to be very careful in towns because they will stop at the side of the road and throw open their doors without thought of other vehicles.
The terrain in Iran is much more barren than Turkey and the mountain ranges craggy. We spent three days in Tabriz and experienced the first real taste of the Persians and their culture. The warmth of the people is every bit as sincere as the Turks and they are very curious about foreigners. I have been continually approached in the streets by people who want to talk to me even when all they know of the English language is to say, "Hello, how are you. You are welcome here". I met a fellow guest, an Iranian, staying at the hotel with his wife and two work colleagues and spoke briefly about what I was doing. Later, around 6:00pm I saw them again and he sent them off in a taxi to the bazaar saying that he would like to walk with me if I didn't mind. We walked and talked for almost two hours when his mobile phone rang. Suddenly he was very apologetic and said he had to return to the hotel because he had forgotten that he was due to take his wife to a friends house for dinner. We eventually arrived back half an hour late.
Thursday I decided to visit a village called Kandovan around 65kms south of Tabriz. All the houses are carved out of volcanic lava that has formed hive shaped mounds similar, but bigger, to termite hills. I was talking to another guest, this time an Iranian that had lived in the 'States' for several years, and he enquired of the staff about the cost of a taxi for me. Next thing I know is that two of the staff, one who has a car and the other who speaks reasonable English, volunteered to take me as it was their day off. That sort of hospitality I am finding everywhere during these first few days here.
Friday 25th July and back on the road to Astara on the coast of the Caspian Sea. Bridget started off sounding and running a little rough but after about 40 miles seemed to settled down into the rhythm and I relaxed too. We were stopped at check points no less than 5 times by the police during the journey which was annoying most of the time but turned out to be a good thing on one occasion after I had taken an unscheduled diversion (wrong turn). It transpired that I was heading into Azerbaijan on a road that was not an authorised crossing!
The journey between Ardabil and Astara was simply unbelievable. We had been getting all the usual attention from other road users although perhaps a little more hustling, then we came to a long queue of traffic caused by an accident. Being Friday it is of course the start of the Iranian's weekend and the traffic was very heavy compared to normal. Anyway we had cars literally all around us, some even using the hard shoulder, then people started getting out of their cars and taking photo's, coming up to talk to me and offering me sweets and fruit. Family picnic's are a big thing in Iran and Turkey and many of the people were on their way to their favourite spots. The traffic moved a little and then stopped again and the crowd would started all over. After about 45 minutes of this things started to move again, but slowly, and we were going down a mountain road still three abreast. I looked across to see who was on the outside of me and their were three guys and a girl in the car. Their car window was down and they invited me to join them for a picnic lunch. So a few hundred metres further on we stopped at a parking area and had a very pleasant meal and chat, and of course took lots of photo's.
Saturday and I went to the local beach. Segregated bathing and all signs in Persian make for a potentially hazardous guessing game. But once again my guardian angel was watching over me and the lifeguard took me under his wing and showed me where to go. He also fed me and took the opportunity to practise his English. When I returned to the hotel I spent the promised couple of hours trying to tune Bridget's engine. After a slight adjustment to the timing she is running better, but the 'running on' is still bad. Have to keep trying.
It has been a fascinating start to my visit to the Peoples Republic of Iran and I am looking forward to the rest of it. I am again going to have to spend a little time on Bridget with attention to the timing, I think.