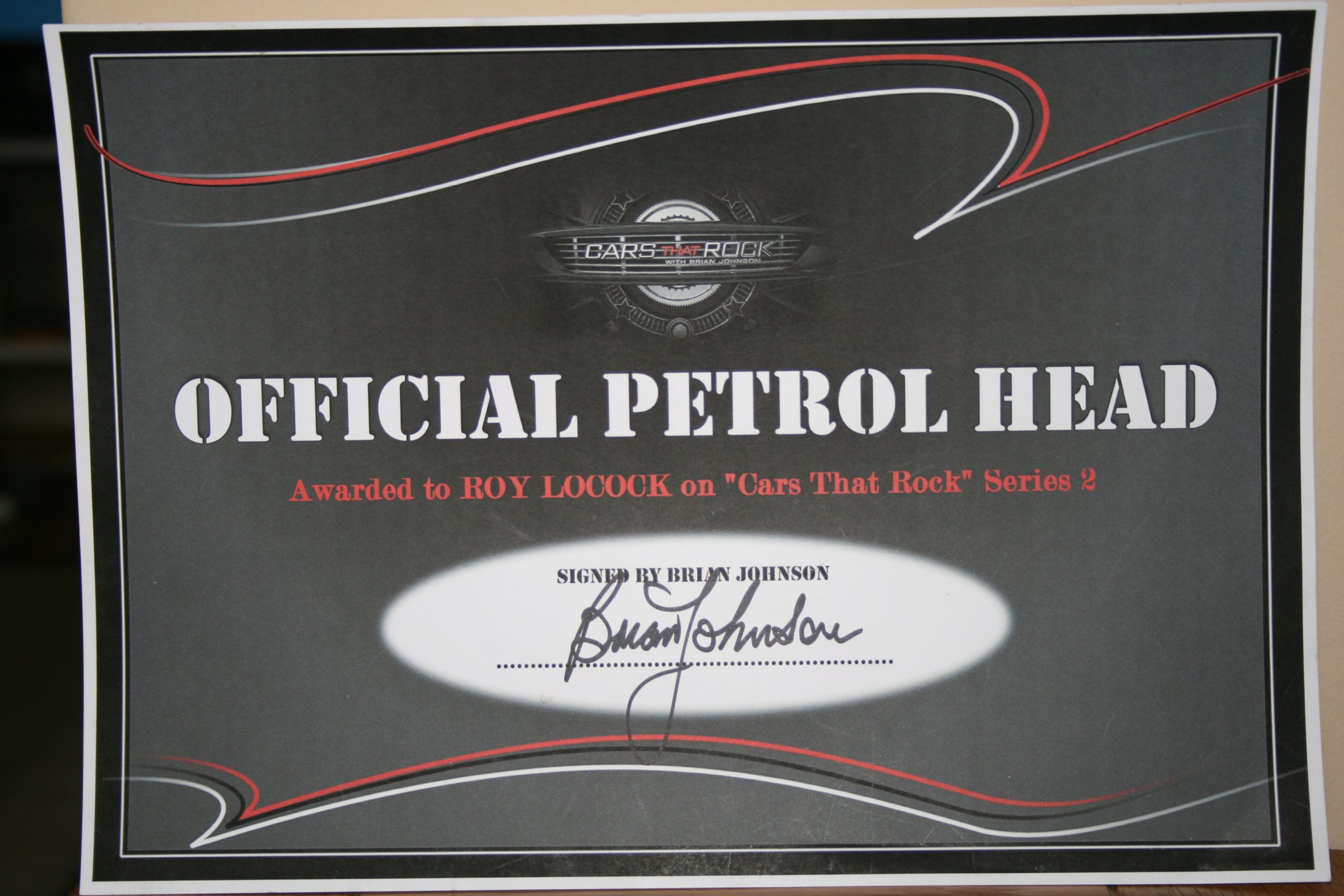 Although I can rarely think of a good reason to stay in the UK during the dark ages (winter), seeing my grand-daughters make it worthwhile. It was fortunate that I did stay here this year as a little before Christmas I was contacted by Back2Back Productions, the company that makes the series 'Cars That Rock', presented by Brian Johnson. Brian, of course, was the front-man for rock band AC/DC and is also well known as a petrol-head with a fine collection of cars.
MG was selected as a marque that should be included in the second series of the program 'Cars That Rock' and I was asked if Bridget would take part. Of course she did, and the result can be seen on the Quest TV Channel on the 21st May 2015 at 9:00pm (BST). It was a fun afternoon filming the episode. I have no idea what Brian thought of Bridget, which of course he drove, but perhaps we will find out on the 21st!
Apart from that excitement, I have replaced Bridget's engine with a spare and intended to rebuild the top end of her engine which has not been done since I bought her. The head has been found to have two fractures, so that means a replacement and all the valves will be renewed at the same time.
I shall stay in the UK until MGLive at Silverstone on June 20/21st and then Bridget and I will go 'walk-about'. No plans as to where currently, so we will probably follow my nose.