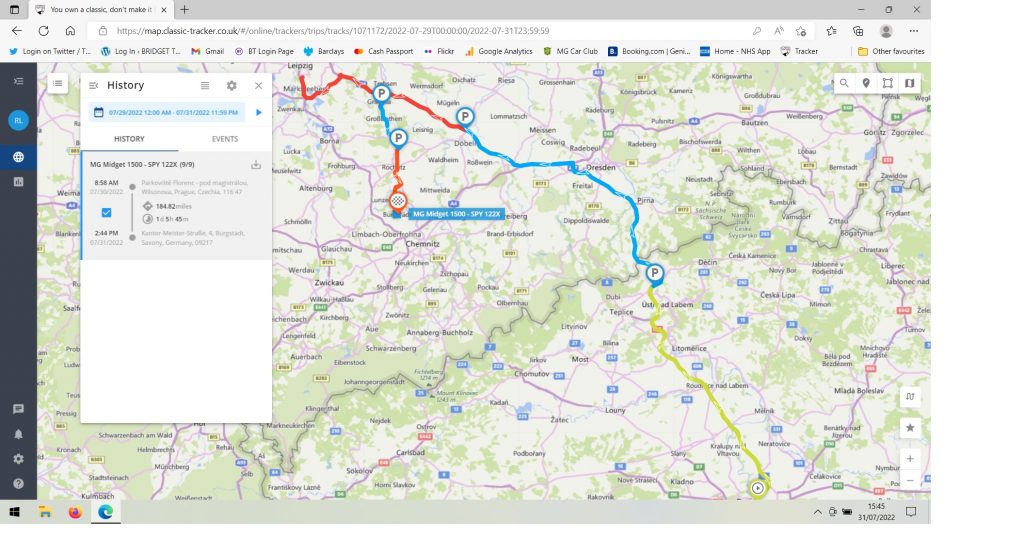 I arrived in Leipzig today from Prague. I am quite frankly in culture shock. I have previously driven through small parts of Germany, but don't believe I have stayed, even for one night. Therefore this visit to Leipzig, although short is my first experience and it hasn't been anything like I was expecting.
Germany has the strongest economy of any in Europe and has been like that for some years. Everything we have heard over the past 30 years has been how well off workers are and how well the social state looks after people.
Having checked into my hotel I decided to take a short walk to a nearby restaurant for an early evening meal. The area I found myself in is a student area, but living near to Oxford, that is not something that is new to me. On this road-trip I have seen many poorly maintained buildings that are in that state due to lack of finance, age of the building and quality of materials used.
The buildings in the area in which I find myself, are generally very good quality, of recent construction or restoration, generally in the past 50 years. However, almost every building has been deliberately defaced with very ugly graffiti. Make no mistake, this is not street art which is genuine expression of the artists, this is straightforward vandalism often making obscenely expressed views of hatred. The fact that it exists and that the authorities appear to tolerate it, has shocked me. The people in Albania, Bulgaria, Romania and North Macedonia are not responsible for the state of the buildings in their countries and the authorities are doing as much as they can to renovate, or replace, buildings as quickly as possible. I will need to see if this is a general problem throughout the country.
Oflag IV, or as it's best known Colditz Castle, the ex-Prisoner Of War Camp from World War II. Set-up as a special camp for 'officers', hence its designation 'Oflag' and not 'Stalag', the prison was also used to accommodate 'celebrity' guests e.g. Churchill's nephew Giles Romilly and the King's nephew, George Lascelles. As related in the BBC's created series "Colditz" and in feature films, there were over 300 attempted escapes from Colditz, with just 31 successful 'home runs'. I was totally unaware however, that Colditz Castle was just 40 kilometres from Leipzig until I saw a road sign today. Tomorrow I am going to Oflag IV.
At this stage I strongly recommend watching the following short video clip:
My sincere thanks to the authorities of Schloss Colditz for throwing open the gates of the castle in welcome to Bridget and for granting this unique opportunity to us and special thanks to the duty official that organised the opening of the gates. It was a fascinating experience to see the site of such a historic episode from our recent history. When time is available, I intend to put together a more complete record from lots of video footage I shot and will post it in the YouTube Channel.
This wonderful gesture from the Colditz authority is not granted lightly, but as we are raising funds for Save the Children they were prepared to support us. I would ask you to consider joining them in support of this very necessary work. Any donations you make go directly to the charity.
There follows another photo slideshow of Bridget's visit.