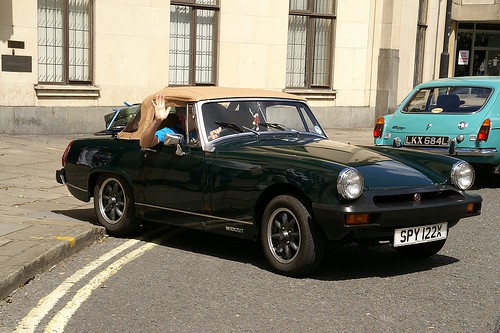 Well only a week to go and Bridget has just been put through a 400 mile test, passing with flying colours.
We are going to have a 'waving off' ceremony next Sunday 22nd June 2008. It will be at 11:30am outside the Oxford Law Courts which, in a previous life, was the administration headquarters for MG. All are very welcome and I am hoping that one or two other MG's will come along and support us.
When the start flag drops Bridget will lead any other willing classics away from Oxford and as far as Abingdon where we will depart on the first leg of the adventure. Alan will be manning mission control whilst we are away and is contactable on e-mail at mission.control@bridgetthemidget.co.uk and I will report back via the web-site as and when able.
Thanks to all for their support and hopefully I will meet some of you along the way.