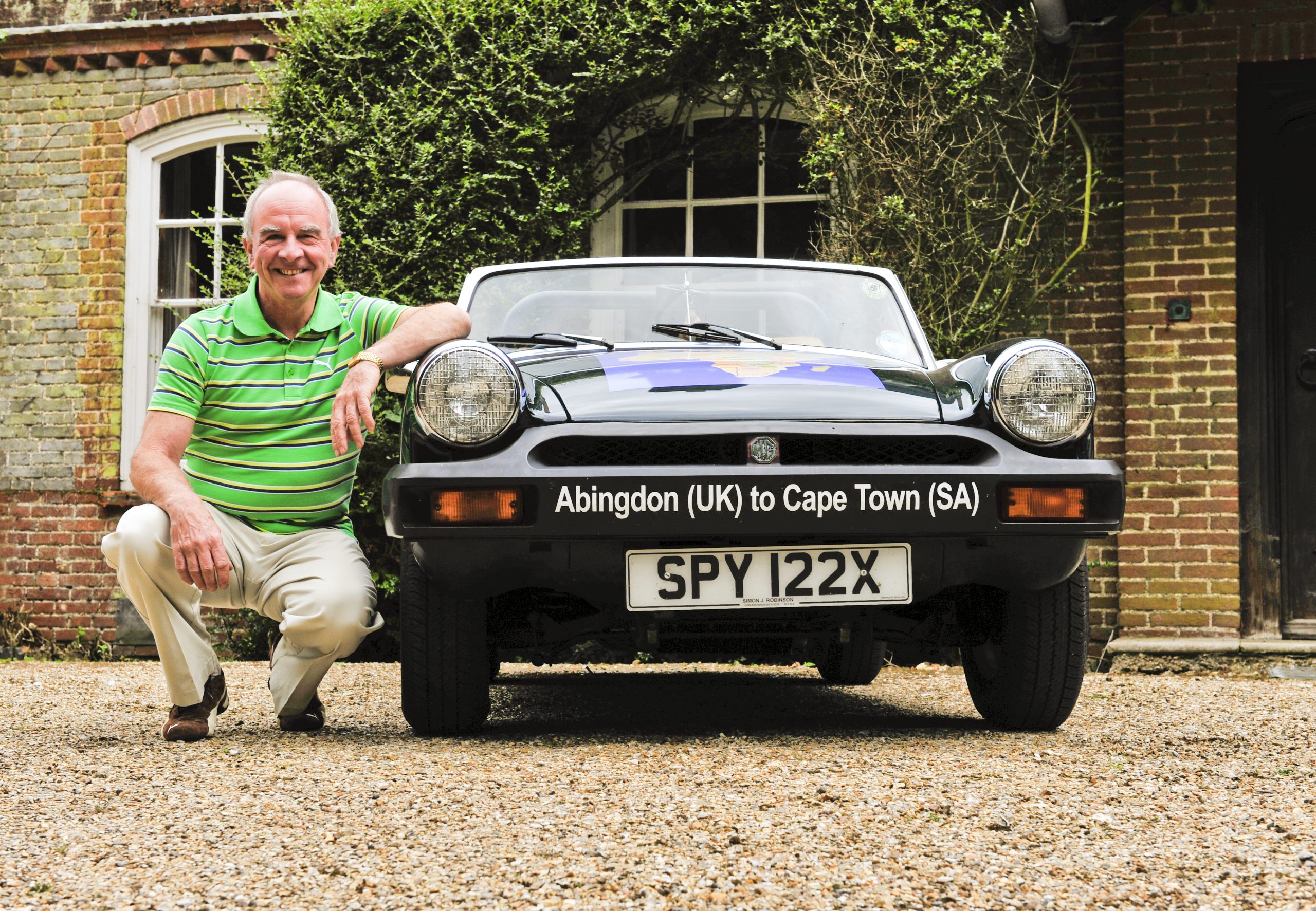 Turning out my loft this week I came across my old stamp collection from my childhood. I collected only stamps of Great Britain and the Commonwealth many of which kept me, as a child, captivated by their exotic pictures and I often thought of travelling to some of those places when I grew up.
I never did grow up, but then I had one of those Eureka moments, why not drive Bridget the Midget to Cape Town in South Africa? We could drive to Turkey then down through the Middle East into Egypt. Heading south we drive through Sudan, skirting Abyssinia into Kenya. Maintaining our heading we will go into Nyasaland, through part of Rhodesia into Tanganyika, and finally South Africa. Can't seem to find some of these countries on Google Maps but never mind the details.
I plan to embark on this adventure in 2011 leaving around the beginning of September and invite any Midget owner interested in joining me to contact me ASAP. It would be wonderful if at least one South African would join us as well as an Australian and even a Kiwi. Let's make it an international celebration of the modern Midgets 50th anniversary.
The total distance is approximately 11,000 miles, so we might be a little late for dinner. We will travel through approximately 20 countries and take around three months depending on where the group wants to stop, Kanak Temple, Mt Kilimanjaro, The Kruger National Park, Legoland, the possibilities are endless.
Please register your interest within the next three weeks and pass the word around, "Bridget is on the move, again"