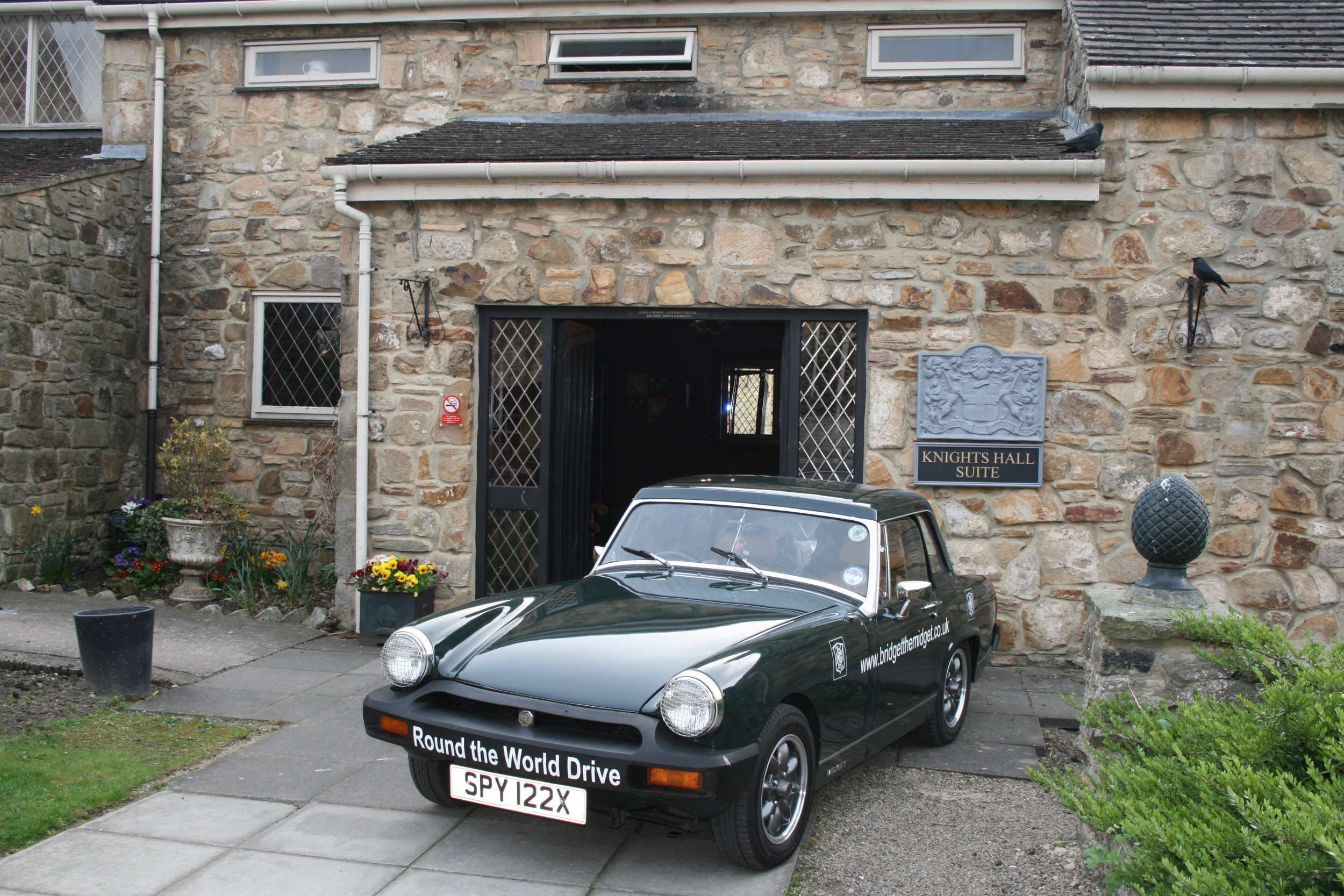 I mentioned in my previous report the variety of locations chosen for my talk events and this has continued. MG Car Club's north-east centre, although one of the smallest centres, had arranged for the use of the Knights Hall at the Manor House, West Aukland. The setting is very medieval and grand and the evening was very well attended.
From northern England Bridget took me into "The Borders" area of Scotland and the town of Kelso in particular. Again I took the opportunity to go walking this time along the banks of the river Tweed. This river has the reputation of being one of the finest in Scotland for salmon fishing, but I was here to do a 'pitstop' organised by UNICEF. Ken Henderson, Chairman of the local UNICEF branch, had set up for Bridget and me to visit Kelso High School, whose motto appropriately is Do or Die!
We were met by the schools' Director of Education and then spent an hour entertaining many of the pupils. I was pleasantly surprised at the genuine interest in the car and our exploits.
This was followed by meeting some of the local members of a Vintage Car Club at the showrooms of Croall Bryson a large Land Rover dealer that had once been a MG distributor. Both the car club and the dealership very generously presented me with cheques for UNICEF.
Bridget and I are now going to spend a week in the west of Scotland before our next event in Whitburn, near Livingston.